Good Times Go Where Glass Can't Follow
That's why our spirits are clad in shining armor. This is not an introduction, but an invitation, Welcome to Unbreakable Nation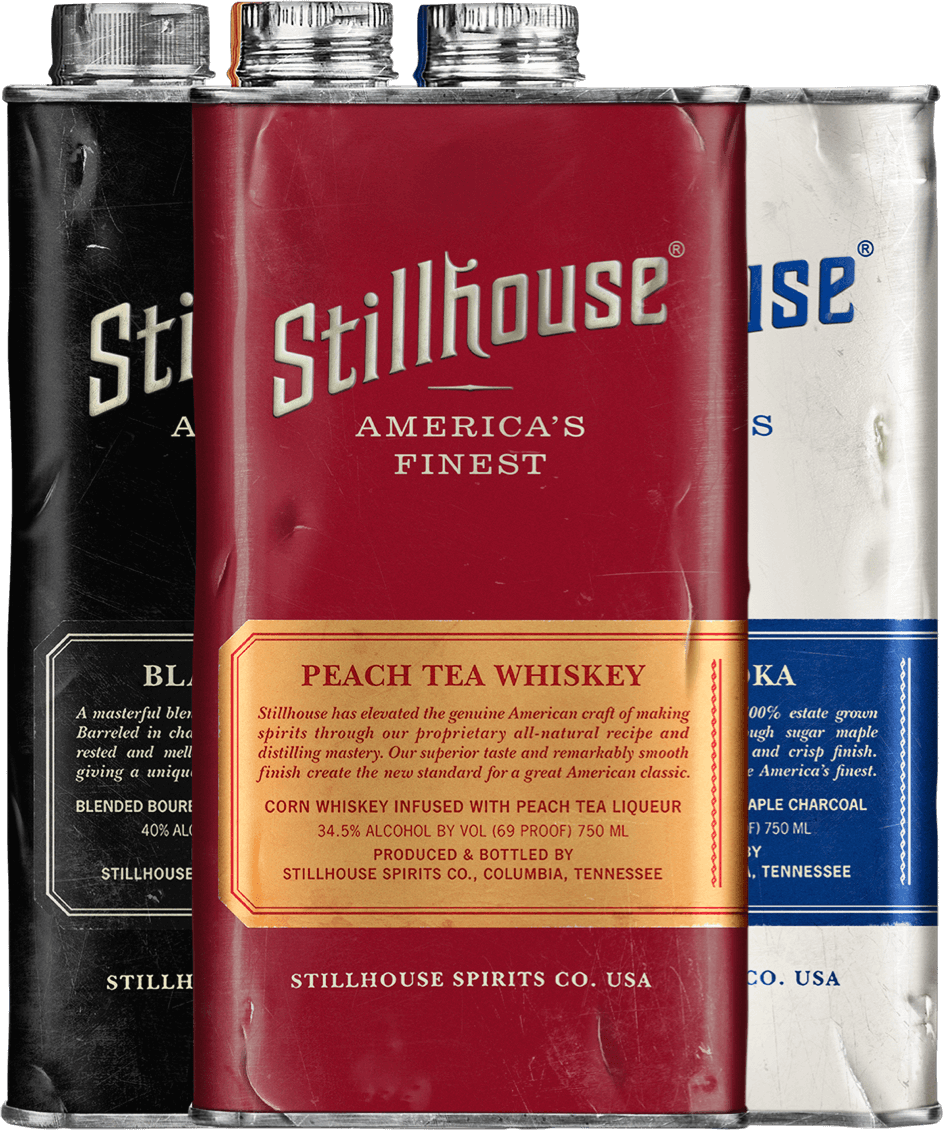 Original Whiskey
Our whiskey is distilled in a traditional copper pot still then charcoal filtered for superior quality and taste which lets the natural sweetness of the corn shine through. The final ingredient comes in a metal can that will take a walloping so you can drag it to the ends of the Earth. But then you already knew that.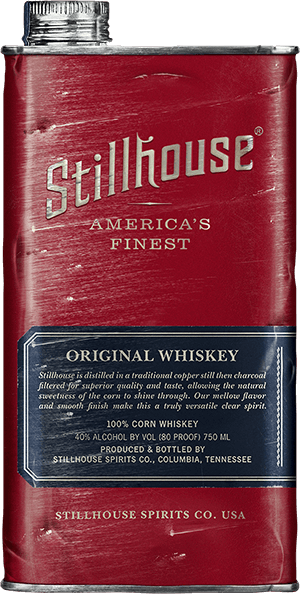 Spiced Cherry Whiskey
Bold black cherry, a hint of vanilla, holiday spices, and our award-winning whiskey. Perfectly sweet meets perfectly strong. Get some.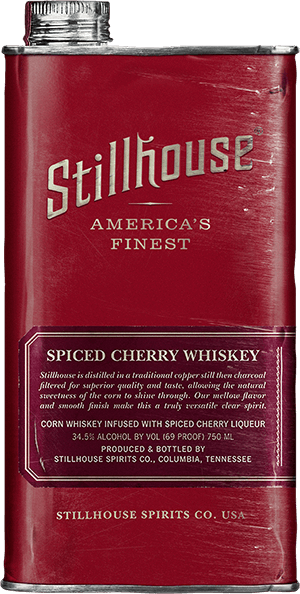 Peach Tea Whiskey
We've blended southern sweet peach tea with our 100% clear corn whiskey to make what's sure to be the smoothest drink you'll ever take from an oil can.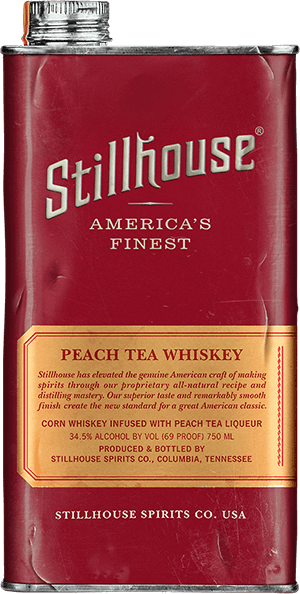 Apple Crisp Whiskey
Add flavor notes of baked apples, cinnamon, natural oats, brown sugar, ginger, and nutmeg to the full-on kick of our 100% clear corn whiskey and you've got Stillhouse Apple Crisp Whiskey. Best served wherever you happen to be.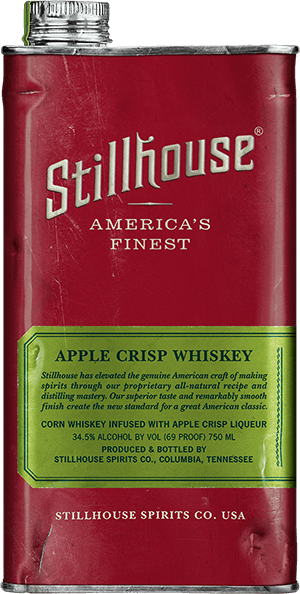 Black Bourbon
Our barrel-aged bourbon turns the boldness of roasted coffee beans into soft, aromatic notes. Caramel also plays its role in this remarkably smooth and balanced treat. Taste it and you'll know why. Then you'll thank us and you'll be very welcome.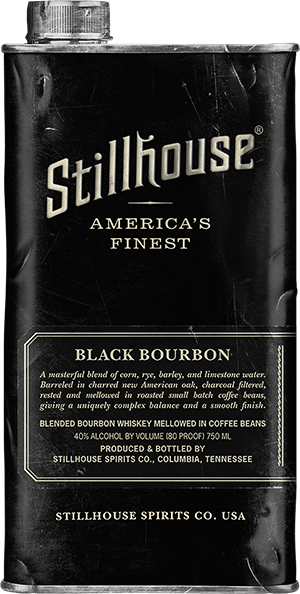 Classic Vodka
It's all-natural, gluten-free, and distilled from 100% estate grown corn with limestone water. Then we filter it through sugar maple charcoal because that's what tastes best. The metal can chills super fast, and it mixes well with damn near anything.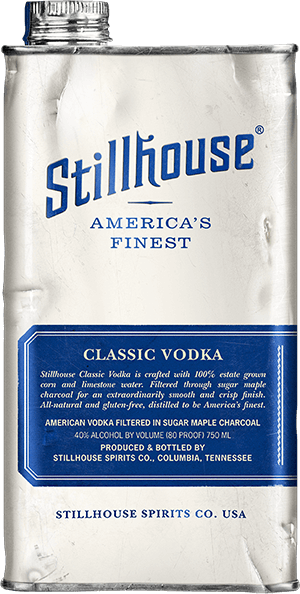 The Great Outdoors Now With Added Greatness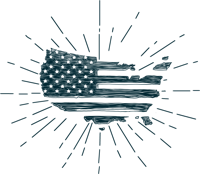 Made in the USA
America's Finest is made in our heartland.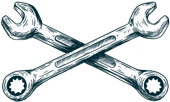 100% STAINLESS STEEL CAN
Our cans go where glass can't. Which is an invitation to take them to all those awesome places you wouldn't think of taking a glass.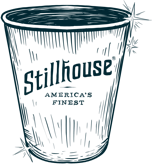 Chills Fast
Stillhouse's innovative and unique metal packaging means no adventure needs to wait.